Dear colleagues,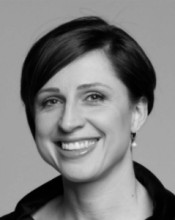 It is my privilege and special pleasure to invite you to the 2nd BSCOSO event in Riga.
Both orthodontics and orthognatic surgery are developing fast and some well established treatment concepts can be questioned and developed further for the benefit of us and our patients. Conference will mostly focus on the recent developments of borderline orthodontic treatment as well as orthognatic surgery treatment techniques.
The platform of speakers is impressive and offers unique opportunity to deepen the knowledge on more difficult aspects of our speciality. The duration of the lectures is sufficient for the lecturers to share their tidings and to get into more detail which is utmost important for clinicians.
I encourage you to check the program and whatever reasons you may find strongest for coming to Riga in early June 2015, I urge you to act on these and join us for this promising event.
Dalia Latkauskiene, D.D.S, Ph.D
Kaunas, Lithuania