Restaurants
"Onoré"

Crown the impressions of your day with special meals of Onoré cuisine the restaurant takes pride in:
stylish interior, cosy candlelight, enchanting panorama of the river quay, refined glass of champagne
and delicious meals– all the details attract you by royal lightness.
Make your choice. Restaurant will take care of the rest with pleasure.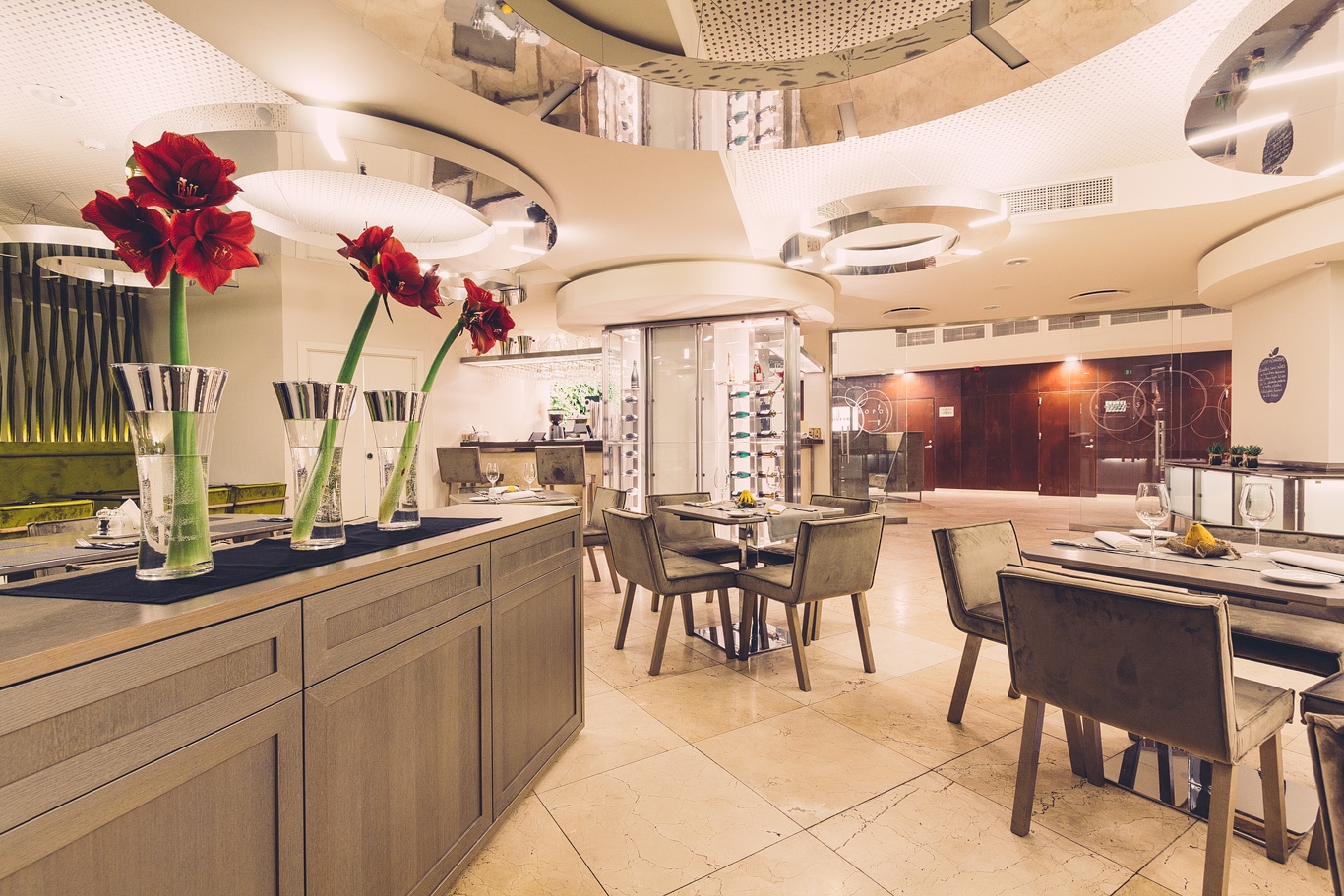 Address: M. Valančiaus str. 1 | Telephone: +370 685 38414
E-mail: restoranas.onore@inbox.lt
Website: http://ambertonhotels.com/en/palanga/restaurant-onore/
"Pušų paunksnėje"

Restaurant is pleased to invite you to spend evening here, tasting European dishes
or having Lithuanian beer or other refreshing drink in a comfy bar.
You can enjoy spending the warm summer nights in an open terrace
with live music sounding in the restaurant.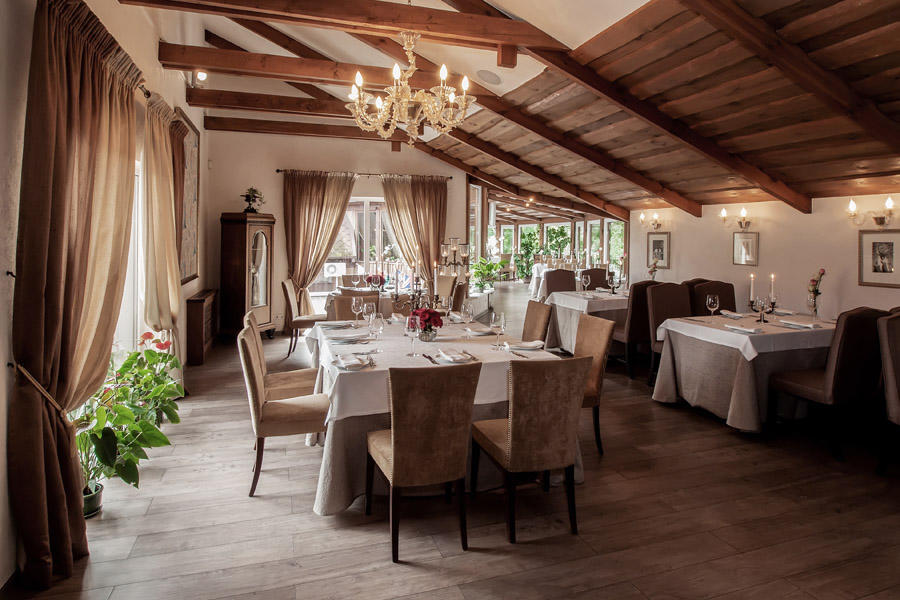 Address: S. Dariaus ir S. Girėno str. 25 | Telephone: +370 460 49091
E-mail: info@pusupaunksneje.lt | Website: http://www.pusupaunksneje.lt
"Restoranas 4"

Late breakfast, cozy evenings, tasteful parties, modern, minimalist interior, Jazz, Soul, Funk rhythms.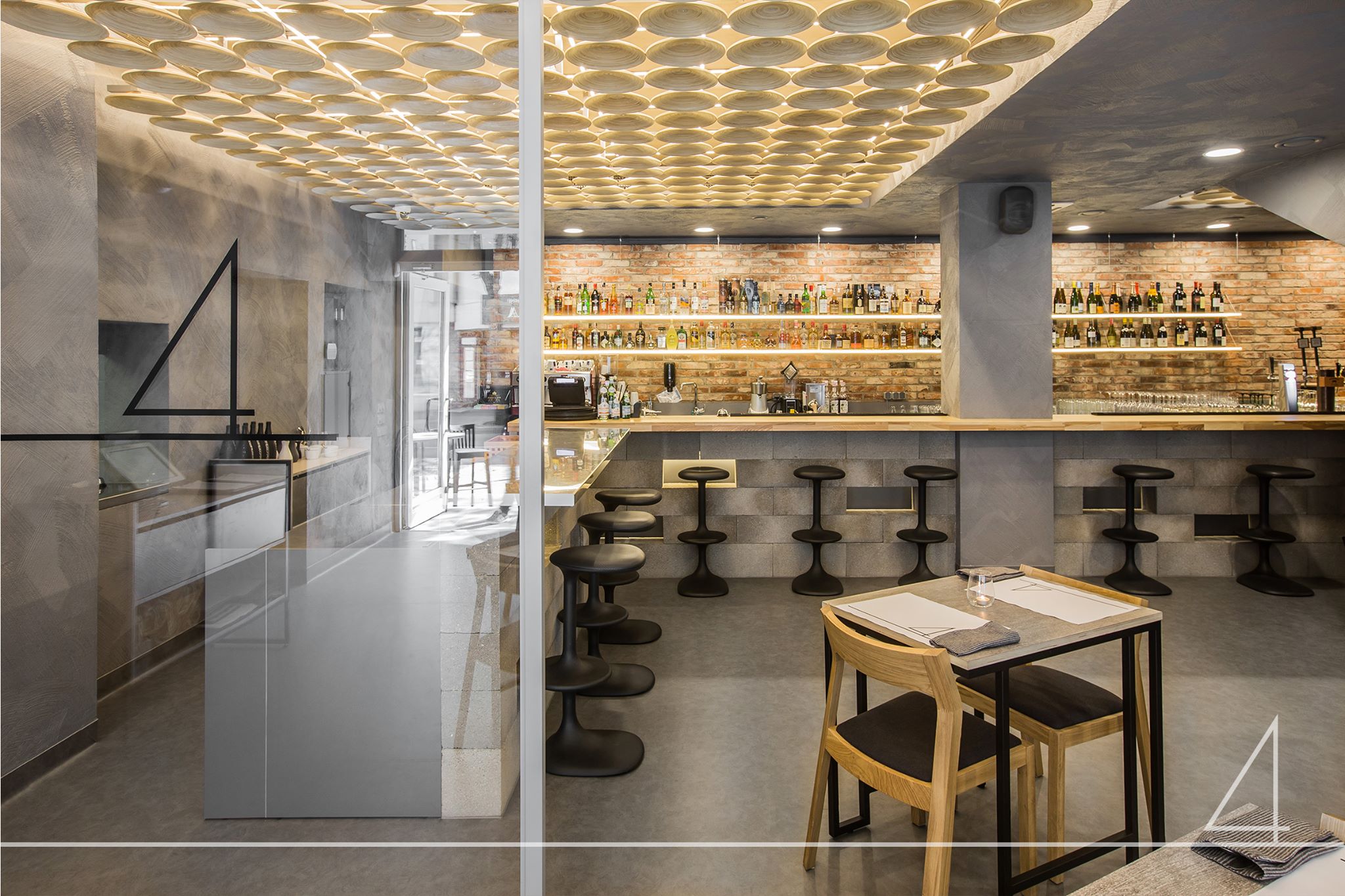 Address: Vytauto str. 98 | Telephone: +370 609 72706
E-mail: vesta@4palanga.lt | Website: https://www.facebook.com/Restoranas4/
"Žuvinė"

"Žuvinė" is the restaurant where everyone can taste fresh fish both from the Baltic sea,
Cournion Lagoon and from lakes, rivers of Lithuania.
Lovers of ocean fish and admirers of the Mediterranean sea food also won't be disappointed.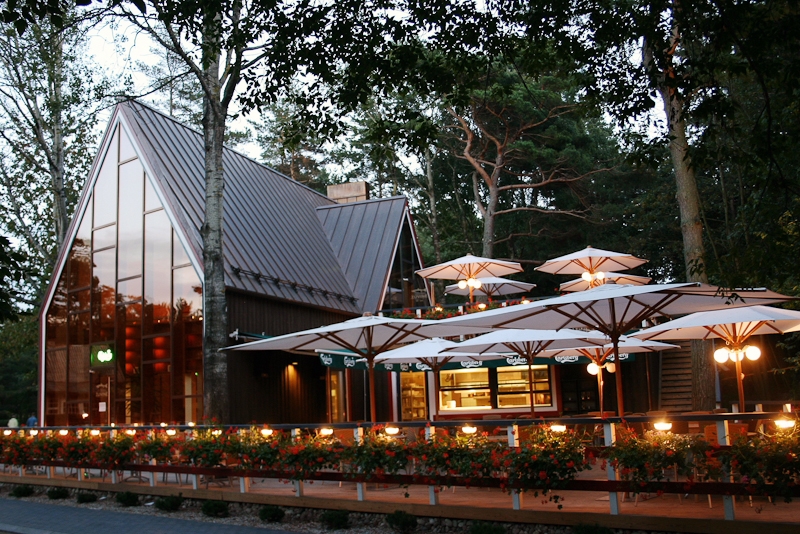 Address: J. Basanavičiaus str. 37A | Telephone: +370 656 59647
E-mail: palanga@zuvine.lt | Website: http://zuvine.lt/
"Vanagupė"

First-class restaurant of Europeans traditions offers you a perfect service and great kitchen.
Restaurant specializes in top quality dishes from the Mediterranean Sea menu and special wines.
The menu is constantly supplemented with special seasonal offers.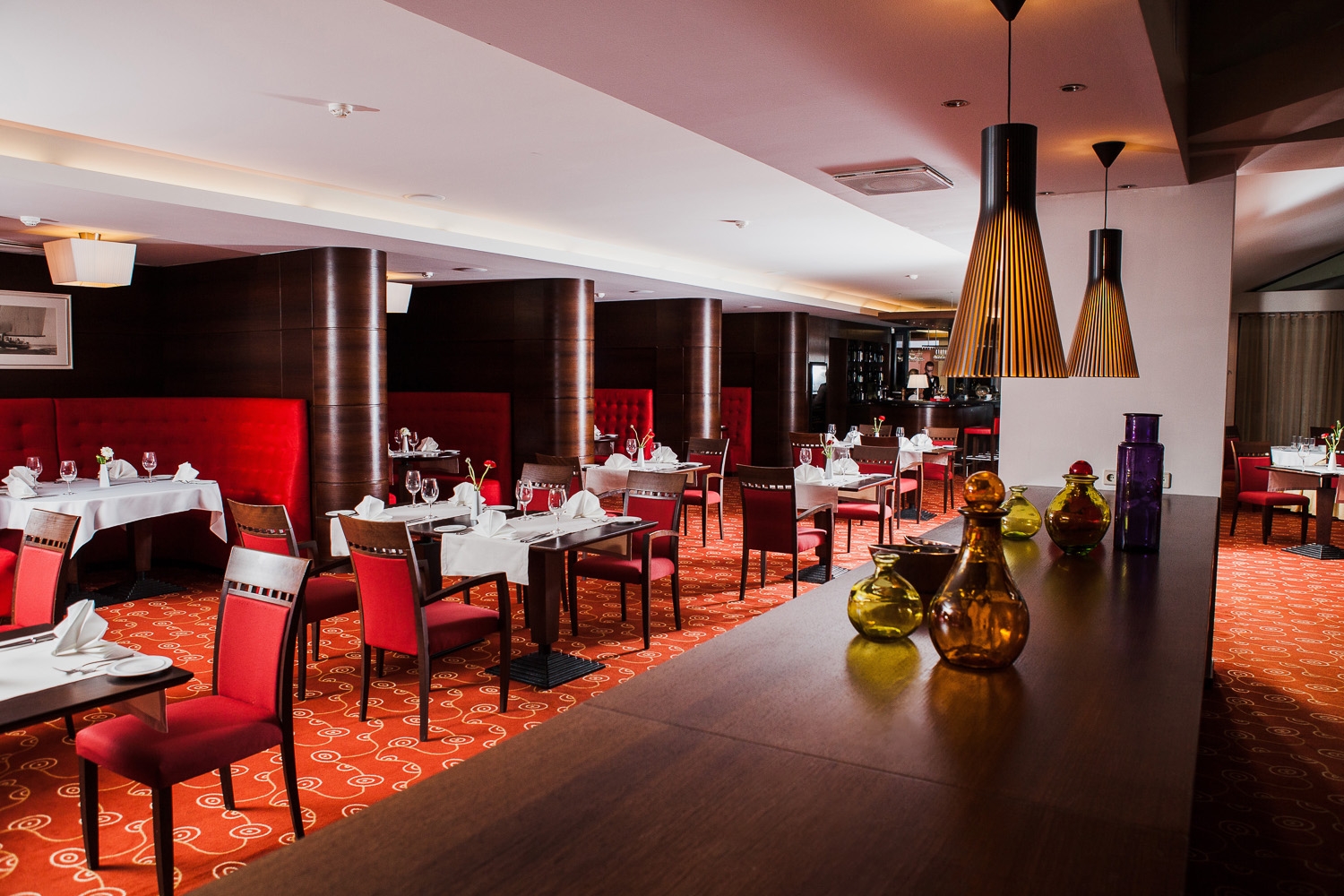 Address: Vanagupės str. 31| Telephone: +370 640 19077
E-mail: restaurant@vanagupe.lt | Website: http://vanagupe.lt/restoranas/
"A-petit"
Breakfast, lunch, dinner. Delicious food and cozy atmosphere invites you to enjoy warm summer evenings.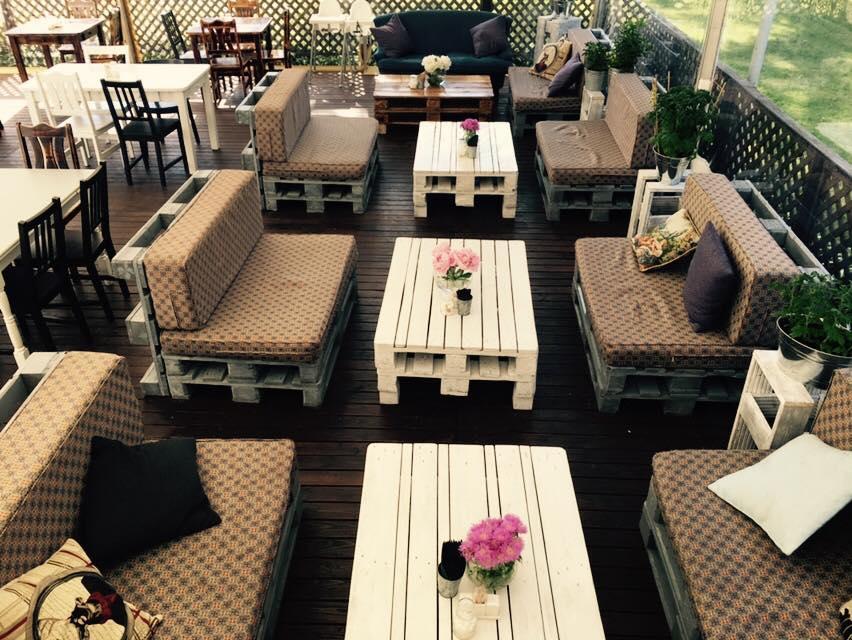 Address: Vytauto str. 112 | Telephone: +370 602 32586
Website: https://www.facebook.com/apetitpalanga
"de Cuba"
In summer you can enjoy restaurants food on large summer terrace and fabulous garden. Enjoy service
along with some real treats and delicacies, relax in comfortable wicker seaside armchairs or
convenient lounge chairs in the hall, near the waterfall.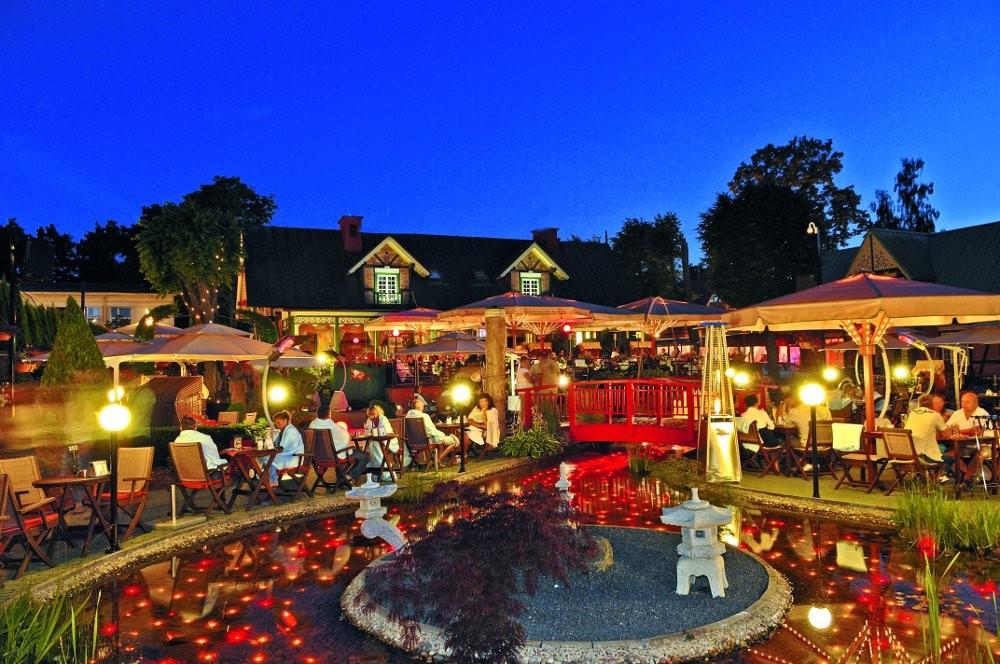 Address: J. Basanavičiaus str. 28 | Telephone: +370 460 51011
E-mail: info@decuba.lt | Website: http://www.decuba.lt/
"Gabija"

Gorgeous, elegant interior of the restaurant, excellent European cuisine and a good service gives many
pleasant moments. Restaurant is proud to offer a wine card, where are almost 200 types of wine
from the old countries of Europe.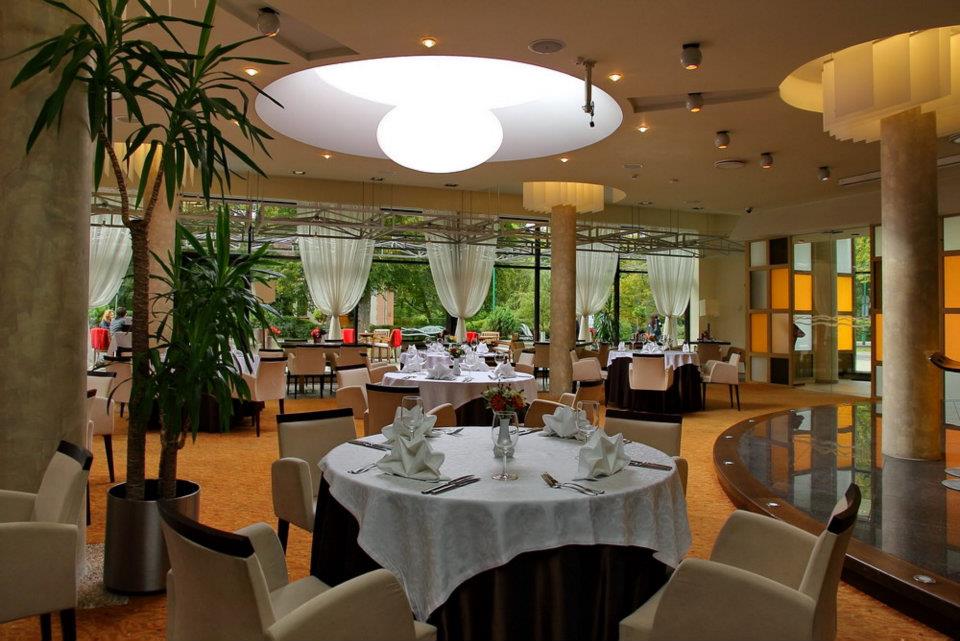 Address: Vytauto str. 40 | Telephone: +370 460 48251
E-mail: info@gabija.lt | Website: http://www.gabija.lt/en/restaurant/
"Gradiali"
Warm atmosphere and professional service will leave you with the best impressions for life.
People who miss romance, are offered an unforgettable supper in the restaurant.
During the warm season of the year you will be invited to spend time on the terrace
where you can not only taste delicious meals but also enjoy beautiful environment and fresh air.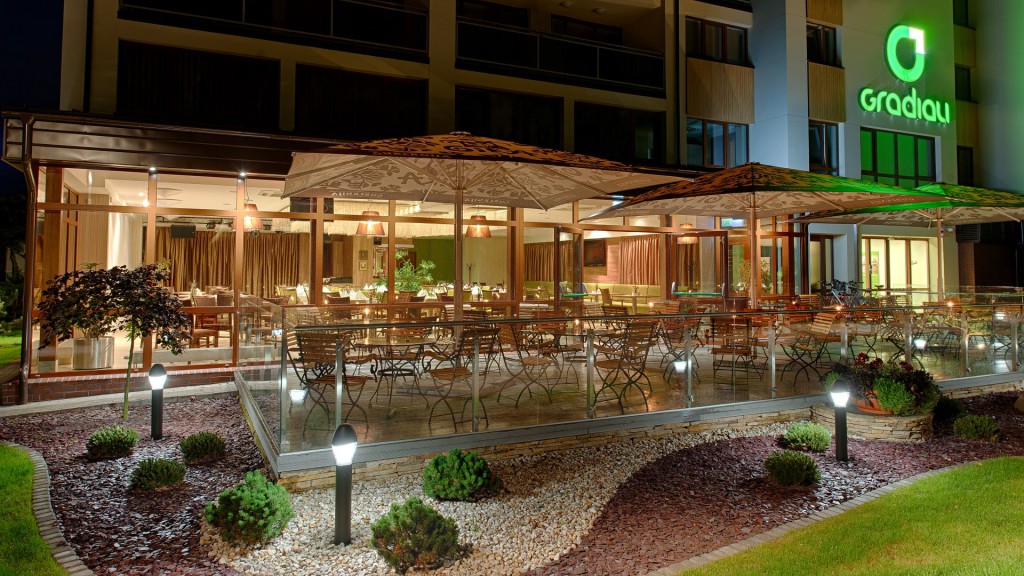 Address: Vanagupės str. 15 | Telephone: +370 460 54037 | E-mail: livija.tarikiene@gradiali.com
Website: http://palanga.gradiali.com/en/restoranas/about-the-restaurant/
"Ramūs"
"Ramūs" is a restaurant that blends harmoniously with the environment around us and where the time stops…
subtile dinner for two and inventive tasting for you and your friends in the center of the resort,
without noise in sheltered place.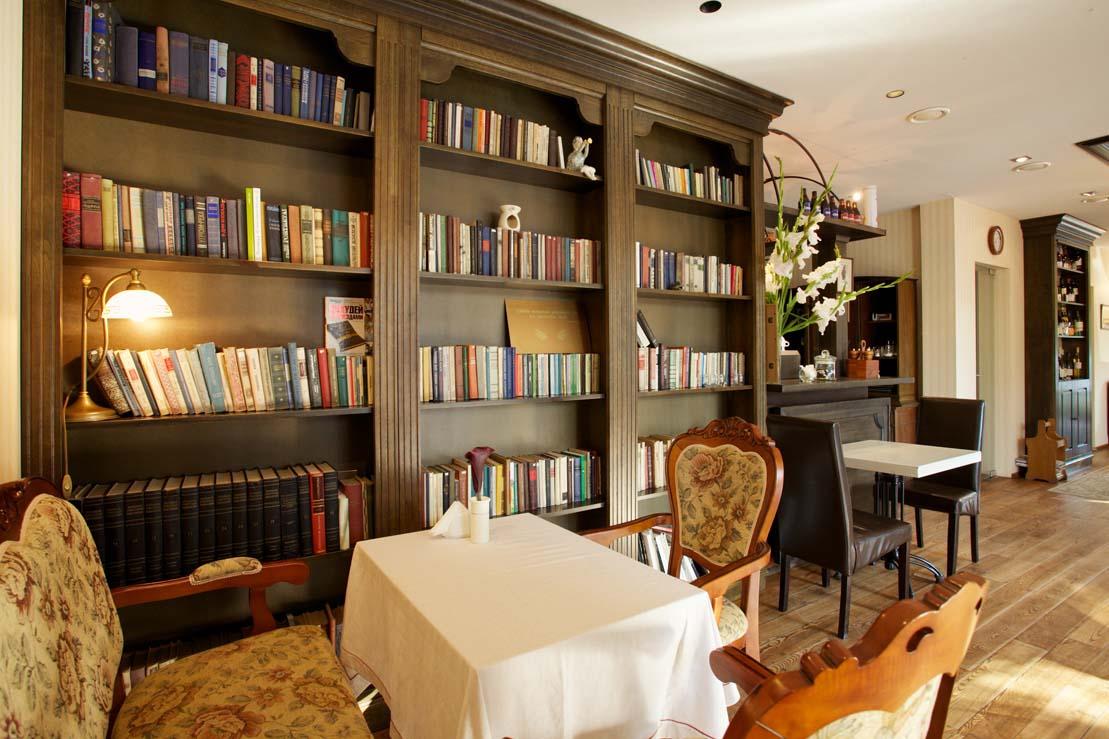 Address: S. Daukanto str. 11 | Telephone: +370 699 88808
E-mail: info@viladiemedis.lt | Website: http://en.viladiemedis.lt/restaurant/4588033937