CONCEPT
Ongoing learning experience & virtual OSA Course
In November, the BSCOSO community had their first Hybrid Event experience. Orthognathic surgery planning: the hybrid generation was a replacement of a usual in-person gathering, combining learning, case demonstrations, discussions, and networking. Now BSCOSO is looking at elevating this concept even further. 9th BSCOSO Spring Course is more than just one-time experience. It is a seamless learning process with a peak-point of an event experience, elevating community exchange and connection.
The BSCOSO Club Days starting from the end of April and continuing until mid summer will have a different format than our past courses. This unique digital experience will bring the BSCOSO community together for lively debates, unique onboarding activities and exclusive club member content.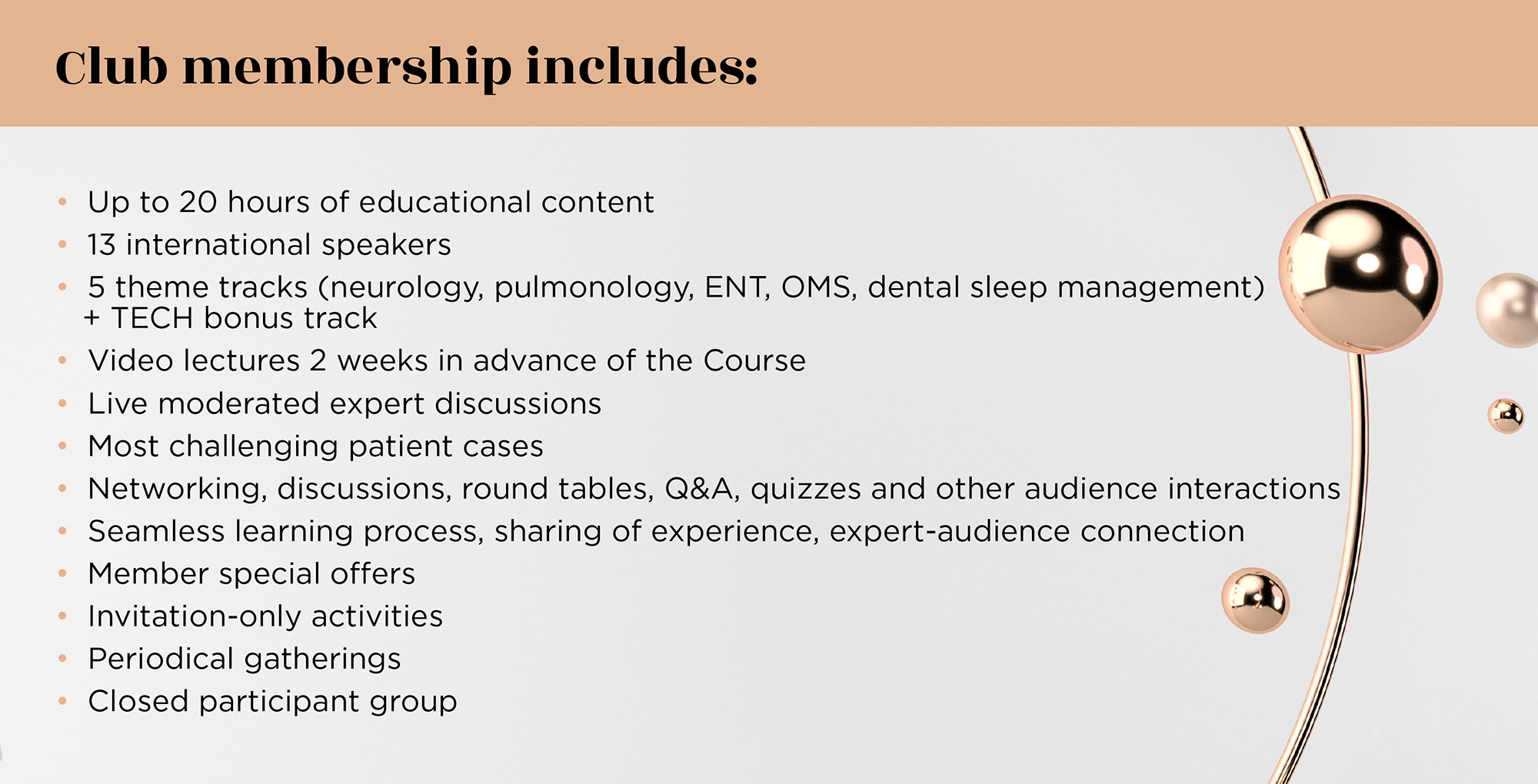 Objectives and positioning
The event is presented in five multidisciplinary sessions. OSA will be discussed in the perspective of five medical specialties:

The participants will acquire modern practical scientific knowledge on OSA diagnostics and treatment. They will gain better interdisciplinary communication skills and more effective and precise OSA treatment options according to its subtype. The participants will be involved in interactive discussions, practical session, e.g., on virtual planning of OSA surgery, tele-monitoring in CPAP treatment.

Educational needs: Obstructive sleep apnea is one of the most underdiagnosed conditions being addressed by at least 5 different specialties. Although it is being managed by individual specialists to some extent, a joint multidisciplinary approach to contemporary treatment of OSA is often missing.