BSCOSO Winter Course 2020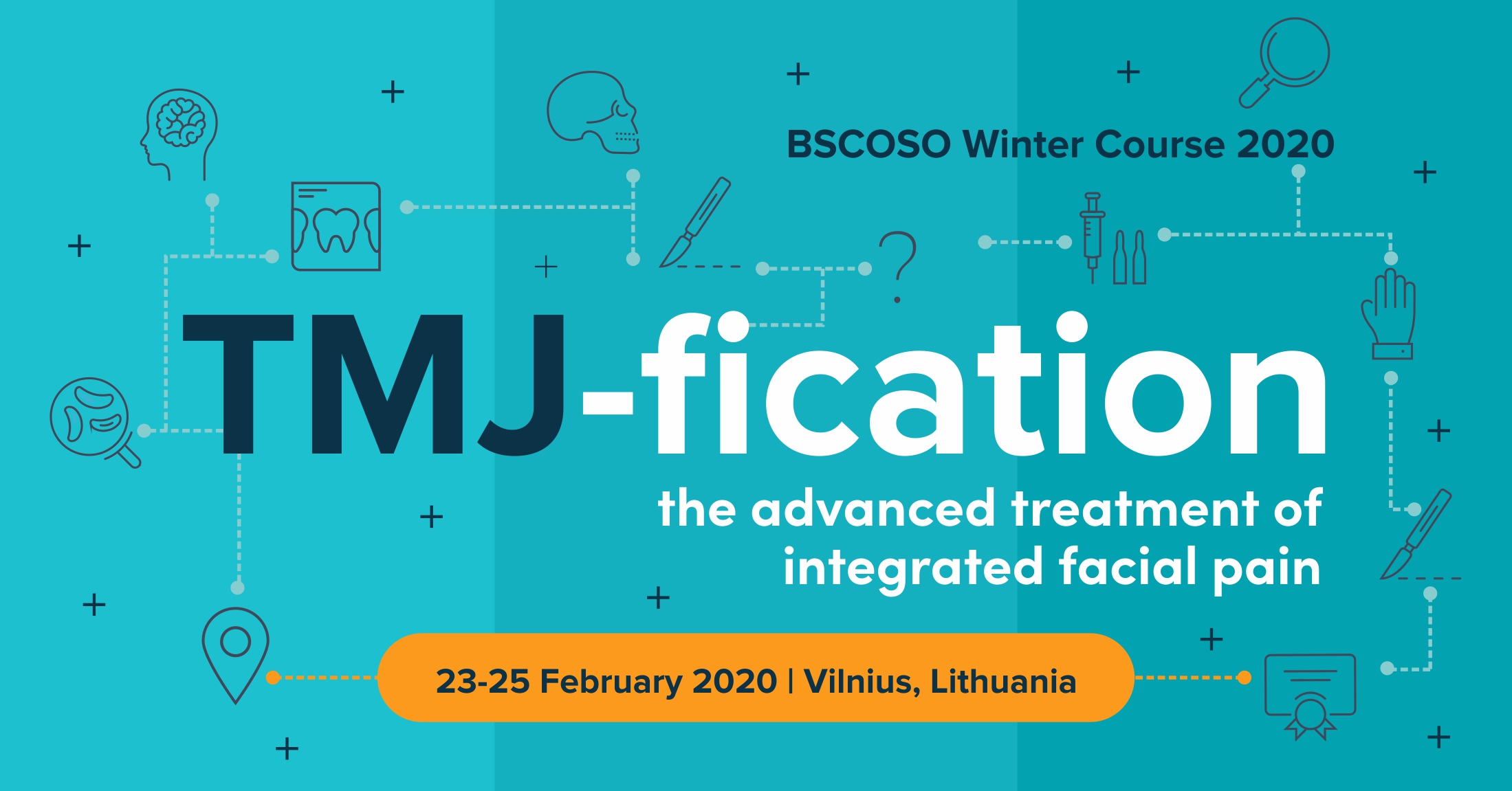 The game is over! Let's go for TMJ-fication instead!
Get the facial pain deconstructed into the smallest pieces, dig deep into the scientifically grounded reasons, explore the proofed and ultra-modern methods and shape the new perspective. Collect new knowledge step by step until you reach the Pro Advanced level of TMJ-fication!
TMJ-fication calls you for your own path to reveal your own rules. Let us guide you and provide you with the badge of mastership to start your own game.
During the three days of TMJ-Fication you will go through the Basic, Pro and Pro Advanced levels led by the acknowledged masters in the diverse areas: neuroanatomy, radiographic and clinical diagnostics, interventions and surgery, and psychotherapy of patients in treatment.
With the all-round expertise certified by TMJ-fication masters, you will be ready to cope the most complicated challenges in your professional path.
Let the TMJ-fication begin!