BSCOSO Spring Course 2019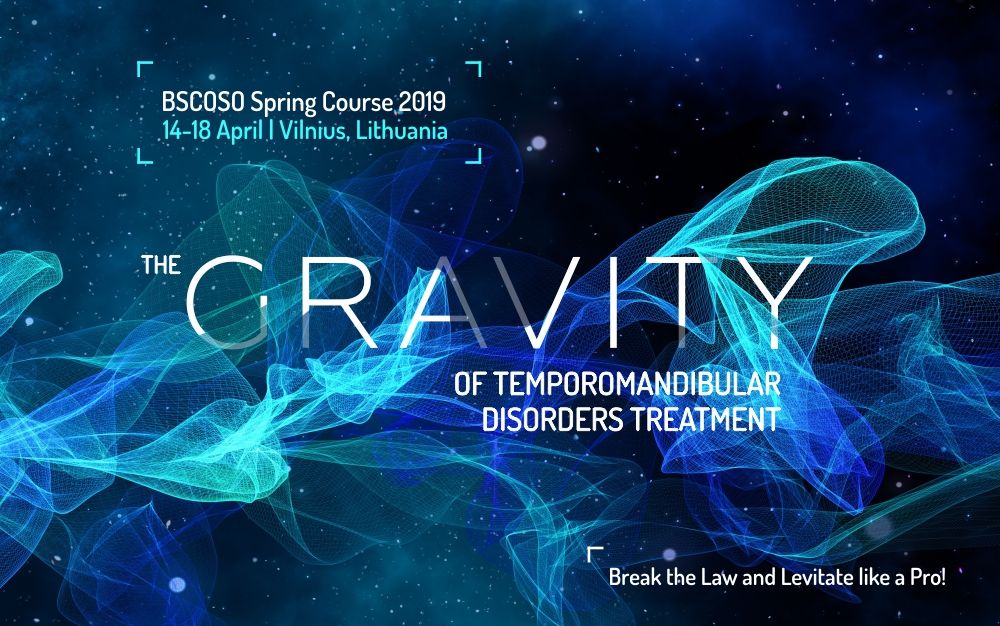 The 6th BSCOSO Spring Course 2019 | World TMJ Congress has finished! What a journey we have made together!
This year, we were 230 participants from 30 countries at BSCOSO 2019 – The 6th BSCOSO Spring Course: Temporomandibular Disorders Unravelled: Physical Therapy, Orthodontics, Prosthodontics and TMJ Surgery, that took place in Vilnius, Lithuania. The conference took 5 days in total – a full working week, during which we offered the most complete scientific program in the series of TMJ courses: the most recognized ORTHODONTISTS, RESTORATIVE DENTISTS, PROSTHODONTISTS, PHYSICAL THERAPISTS, RADIOLOGISTS AND SURGEONS came together and taught the secrets of treating TMJ pathology.
We feel the impact of the Gravity force very slightly in our lives. We don't see it. Can we trust it without seeing it? Isn't it the same story with TMJ treatment? We know what we see. The more we see, the more we understand.