Accommodation
Participants of the BSCOSO Summer Talents are welcome to book rooms of different categories at the event venue "TonyResort". Please note that accommodation is not included in the Summer Talents registration fee and booking has to be made individually.  For reservation, please contact "TonyResort" directly:
CONTACT DETAILS:
E-mail: aurelija@tonyresort.lt
Telephone: +370 611 44 445, +370 700 39 890.
Booking code: BSCOSO (don't forget to indicate it while booking)
BOOKING AND CANCELLATION
We highly recommend booking your accommodation in advance. Please choose from the room options below and contact the hotel directly with your booking details (check in and check out dates, room type, booking code BSCOSO, number of guests). You are welcome to join the event with your family, colleague or friend, even if they are not going to attend the BSCOSO Summer Talents. Or you can share an apartment with the other participant of the camp. In that case, please choose a suitable accommodation option and specify the booking details while making reservation.
Free cancellation and booking alteration are acceptable until 20 June 2022. Cancelling your room after 20 June, cancellation fee will apply. Please note that room reservations for BSCOSO participants will be kept until 20 June 2022. After this date, we will not be able to guarantee the availability.
ACCOMMODATION OPTIONS AT TONYRESORT
Hotel guests are invited to enjoy the tranquillity and stay in separate cottages situated within 40 ha of park territory. With stylishly designed modern cottages tastefully arranged on a pine-covered hillside overlooking a lake everything is easily accessible in a single location. Each cottage is made from natural materials, allowing them to blend in with the surroundings, and each has a glass-walled facade and its own sun-dappled terrace.
Double/twin rooms (for 1-2 guests)
Exceptional architecture, stylish interiors and enchanting beauty viewed through the window. The hotel staff will ensure that you enjoy your relaxation in the spacious and modern TonyResort cottages with outside terraces. All rooms have their own bathroom attached with a toilet, shower and a hair dryer. Rooms are equipped with TV, internet and a telephone.
Price: 79 EUR single / 89 EUR double (breakfast included)

Apartment house (for 2-4 guests)
A duplex apartment with two bedrooms (one with a double bed, another one with 2 single beds) and a living room. An outside terrace overlooks the lake.
Price: 159 EUR (breakfast included)



VIP Apartments
TonyResort has two VIP apartments. These apartments have more privacy and luxury and you will receive more attention. Each apartment has these extra conveniences:
– mini-bar service in Reception;
– a personal safe;
– plasma TV;
– air conditioning.
Price: 169 EUR (breakfast included)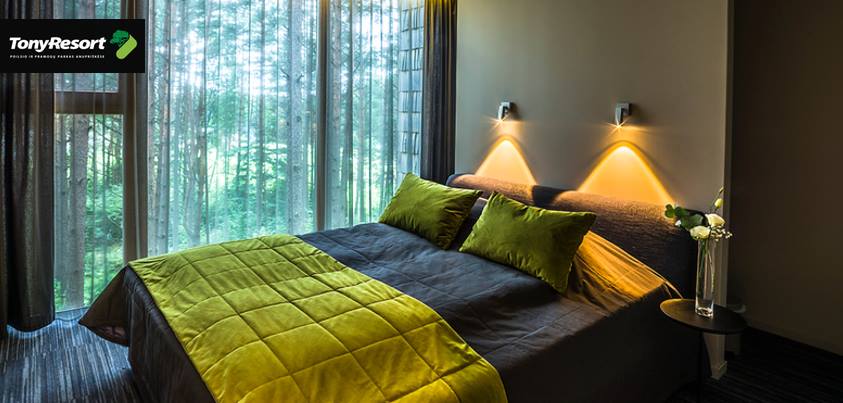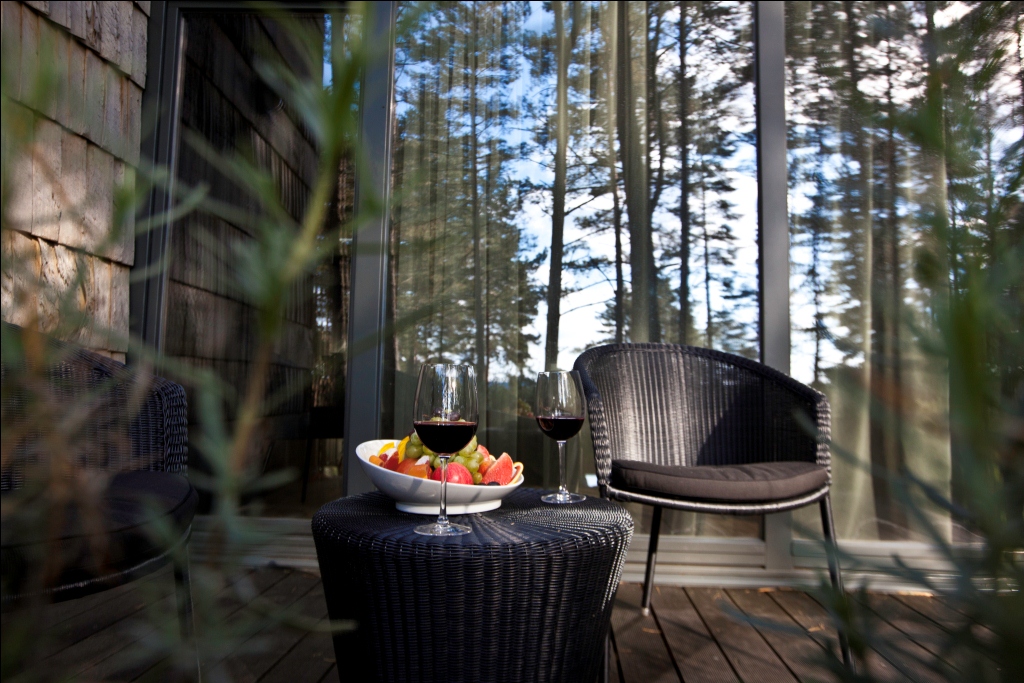 VIP Apartments on the lakeshore
TonyResort has one VIP apartment located on the lakeshore. This apartment has more privacy and luxury and you will receive more attention. Apartment has these extra conveniences:
– mini-bar service in Reception;
– plasma TV;
– air conditioning.
Price: 199 EUR (breakfast included)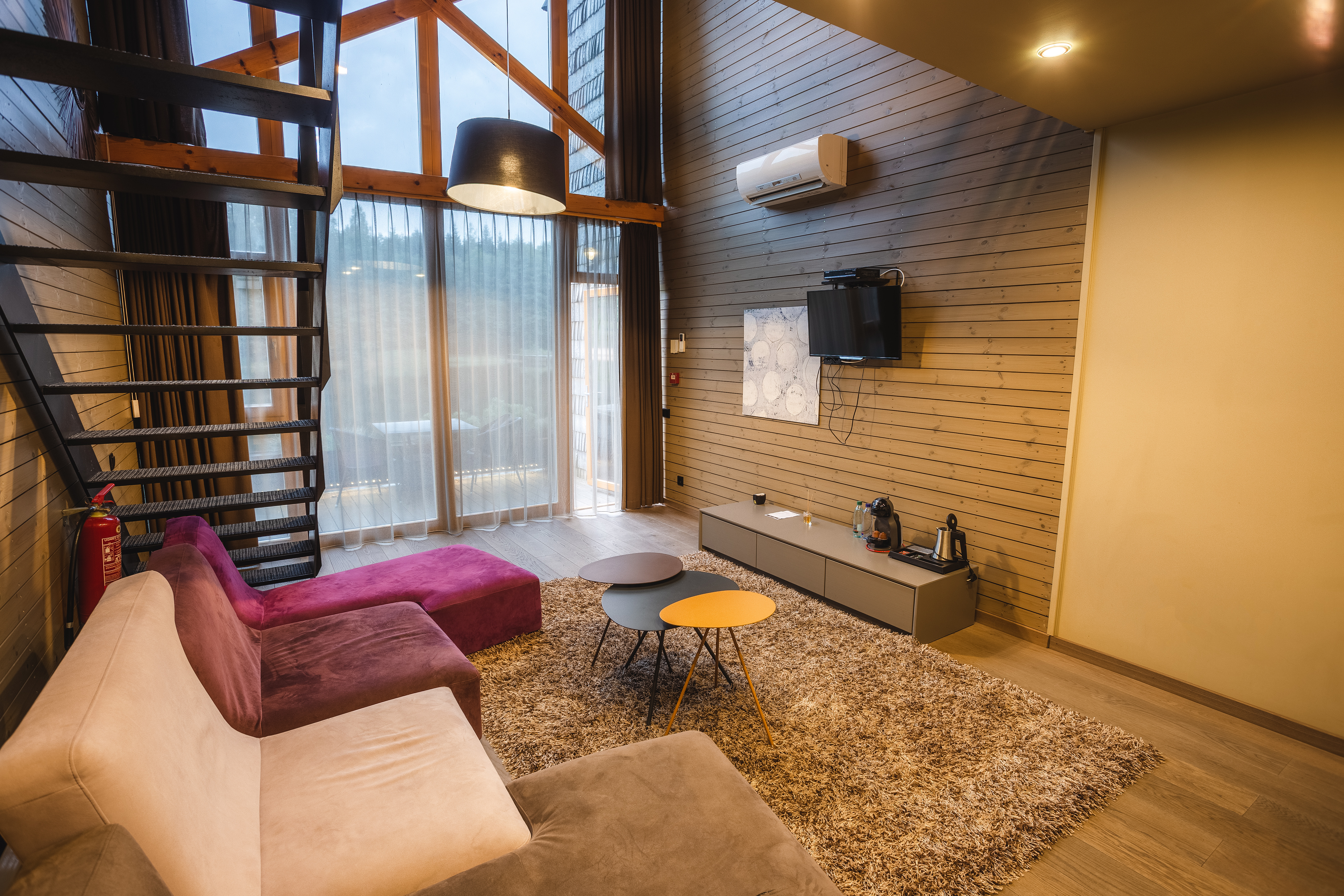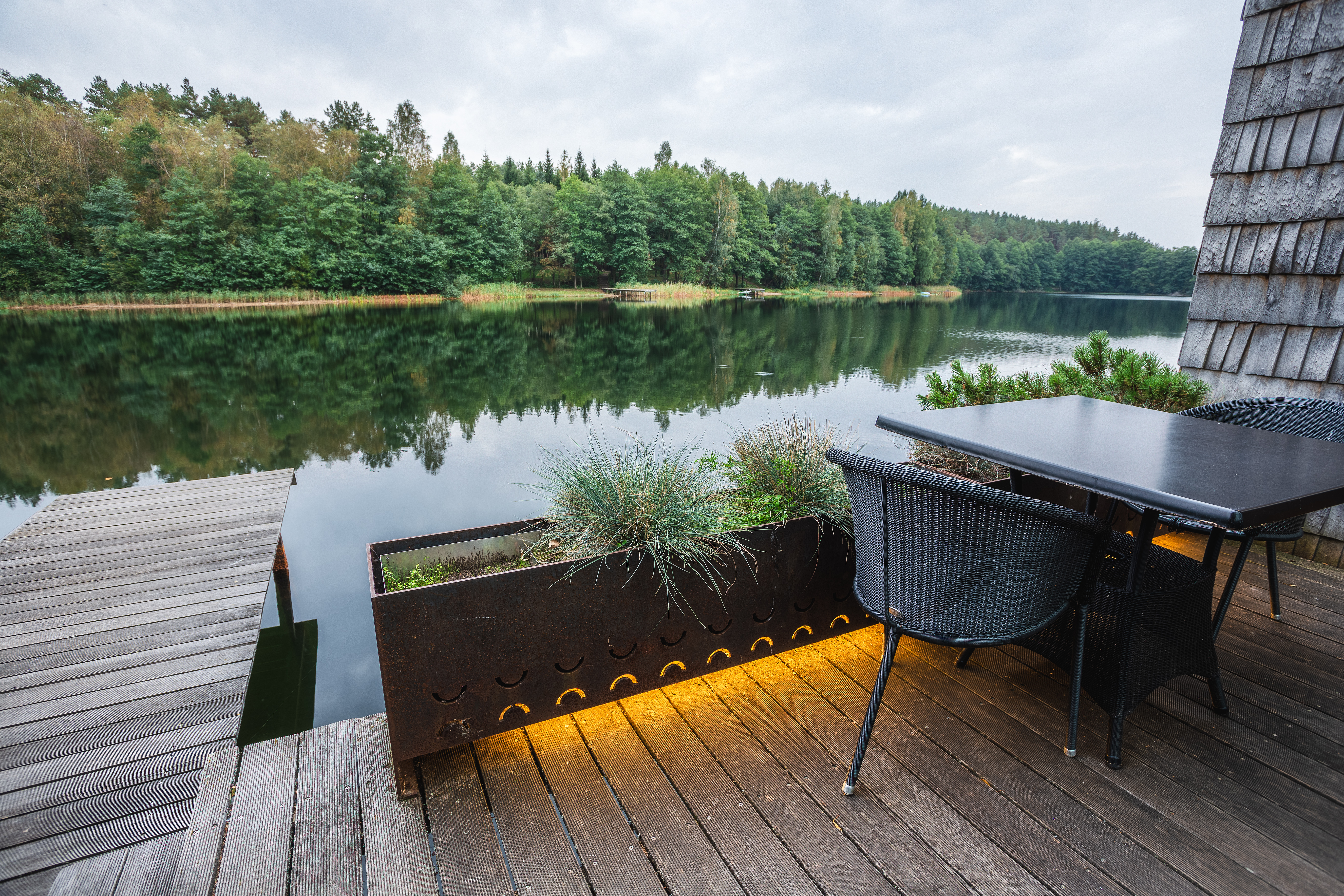 Buffet style breakfast at the restaurant is included.
Benefits and additional services:
– Guarded car parking free of charge
– Free Wi-Fi connection on TonyResort territory
– Well organized walking paths in the forest, specially equipped paths through the wetlands
– Sandy lake beach
– Beach tennis
– Sauna and outdoor hot tub
– Sports poker lessons
– Recreational trout fishing
– Pizzeria
– Bike rental
Extra fee for an additional bed:
– For infant (from 0 to 3 years) – free of charge.
– For children from 4 to 12 years, staying with parents in the same room with or without an extra bed – 15 EUR.
– For individuals from 13 years – 29 EUR.
Pets
Pets are allowed only in particular hotel rooms due to respect and health safety issues such as allergies of other guests.
In other hotel rooms/apartaments pets are not allowed.
Additional fee for a pet is applicable:
• Pets under 5 kg – 15 EUR/day in your room.
• Pets over 5 kg – 30 EUR/day in an outdoor roofed kennel with a doghouse.
For booking, questions and additional information about the venue please contact Aurelija at aurelija@tonyresort.lt.