Accommodation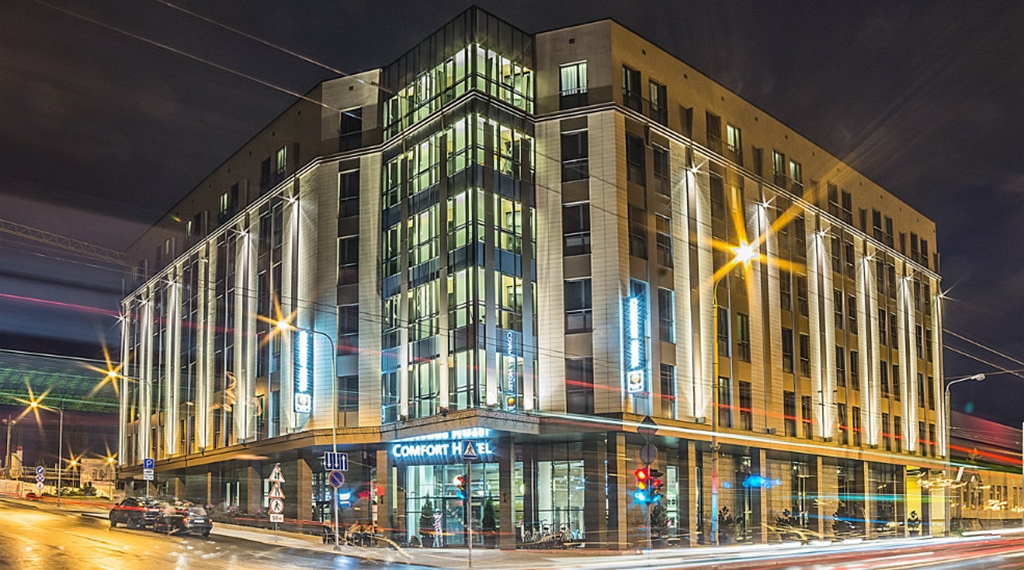 .
The BSCOSO Summer Course will be held at the COMFORT Hotel LT Conference Centre. Due to a highly intense program, we recommend staying at COMFORT Hotel LT so you would get the best experience from the program and have a chance to network with your colleagues.
.

COMFORT Hotel LT – Rock'n'Roll is a funky relaxed hotel situated on the corner of the Vilnius Old Town. Being 5 min to the Vilnius bus & train stations and 15 min from the Vilnius International airport, it is perfect for a comfortable stay.
The hotel rooms are modern, have free Wi-Fi, flat-screen TVs and feature music-inspired artworks. Complimentary amenities include a breakfast buffet served in a contemporary Nordic restaurant, plus coffee and tea in the lobby. The lobby also has a snack shop, and there's a 24-hour fitness centre.
BSCOSO Summer Course attendees are more than welcome
to use the special accommodation code: BSCOSO2016
The code will allow them to receive rooms in better rates.
Single room: 65 EUR
Double room: 73 EUR
Click here to make your booking: www.comforthotel.lt