Sights
See it, Feel it, Taste it!
Attending BSCOSO 2015, as most of you noticed already, is not only all-day-learning. Once you are here, we will make sure you'll get most of it! Riga is a city that offers a dynamic cultural life, which is worth your experience. See it, feel it, taste it – that is what BSCOSO recommends to you!
---
See it & Feel it!



Town Hall Square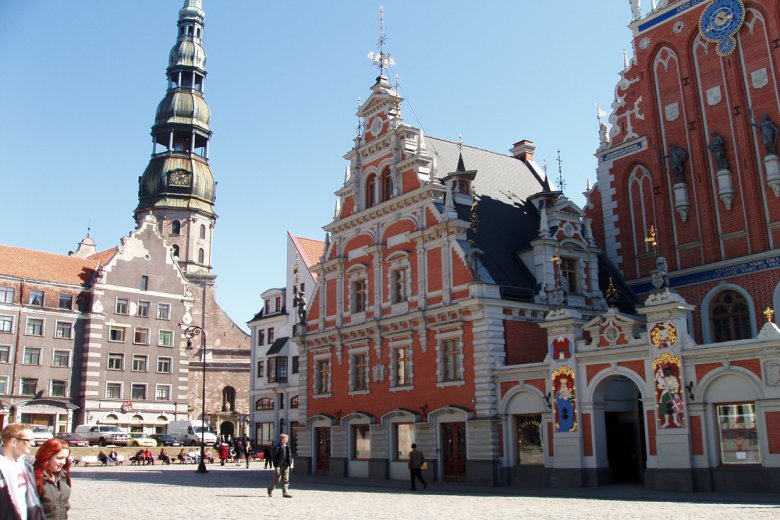 The Town Hall Square in Riga has been completely re-built, since during the World War II the square and its historic buildings were destroyed. The city guests are welcomed by the historical façade of the House of the Blackheads, as well as the reconstructed Town Hall, and other buildings. Town Hall Square is the place where 500 years ago the city Christmas-tree was lit — now a memorial plank can be found here and a new Christmas-tree is decorated every year.
St. Peter's Church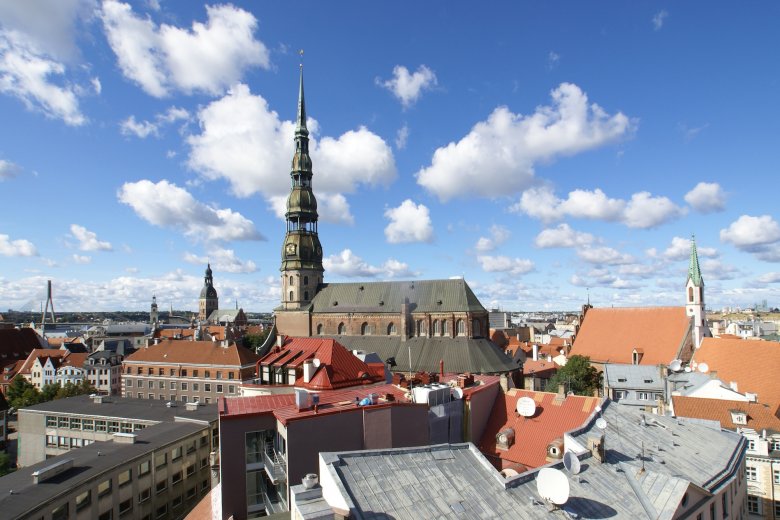 The St Peter's Church is the highest church in Riga, and also a remarkable example of the 13th century gothic architecture, which is also an architectural monument of national importance.
Riga Central Market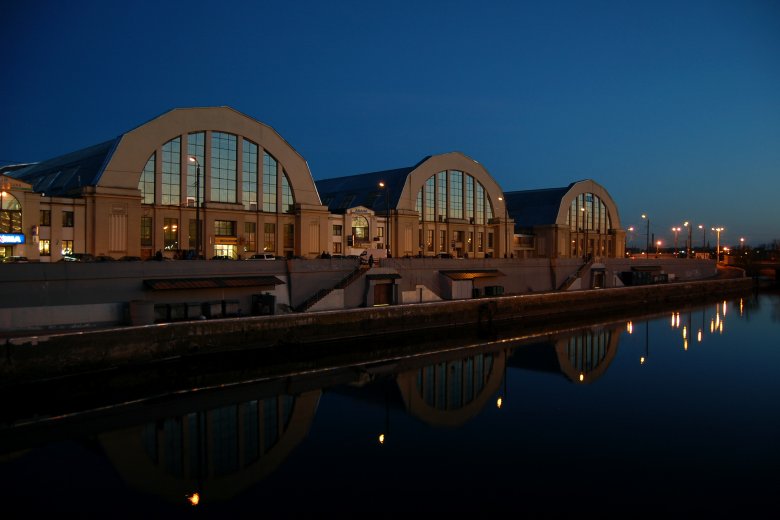 Riga Central Market offers hemp seed butter, pork snouts, belash, the Latvian drink kvass, and other interesting food. This is a place where you can haggle with the vendors, enjoy a unique shopping experience, and the architecture. You can see from afar how architecturally complementary are Railway Bridge and the vaults of the Central Market hangars or 'pavilions'. Meanwhile, the market area and the pavilions feature the liveliness of buying/selling.
The Bergs Bazaar (Berga bazārs)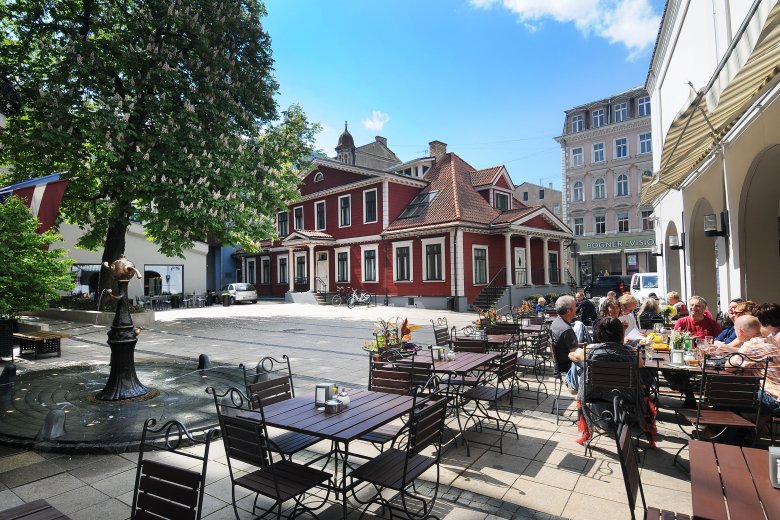 Explore small boutiques offering both local and international items, dine at one of the popular restaurants or cafes — both casual and up-market, or simply stroll about stopping to rest on one of the many benches.
Latvian National Opera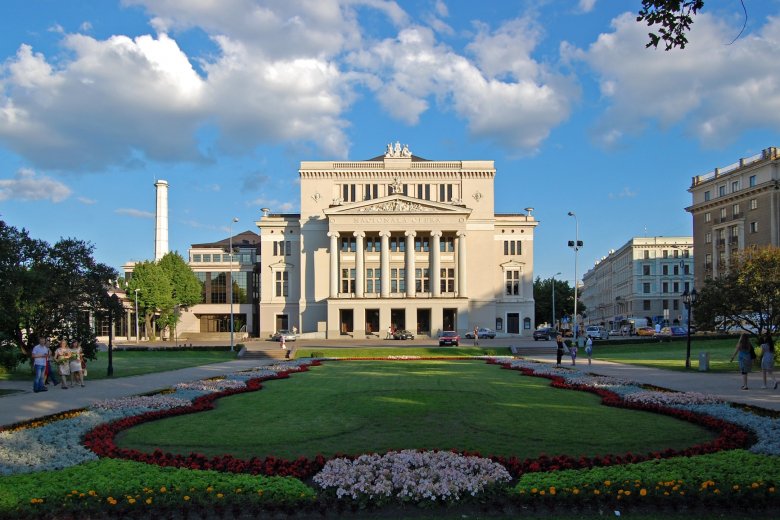 Riga's White House — the Latvian National Opera on Aspazijas bulvāris was opened in 1923; an average of six new productions are presented each year, retaining balance between opera and ballet. In total, the opera sees over 200 performances and several symphonic and chamber music concerts a season.
Riga Dome Cathedral & Dome Square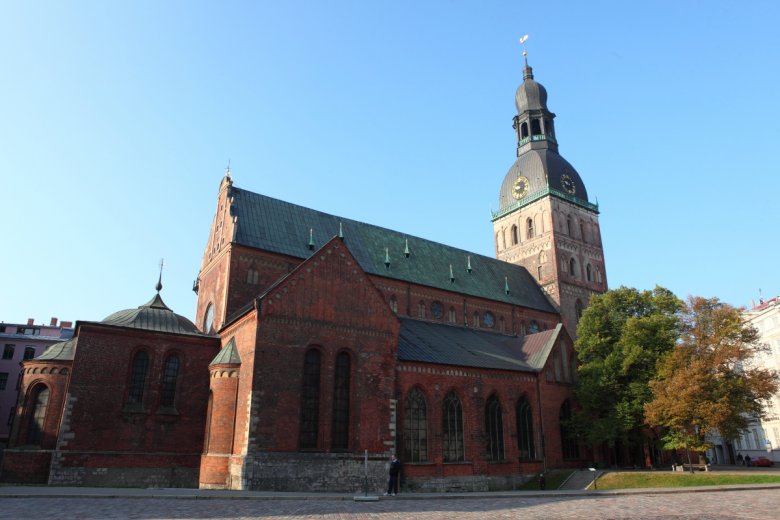 The foundation stone of Riga Dome Cathedral was laid on July 25, 1211. The last large-scale restoration took place in the late 19th century when the cathedral acquired its present appearance. Today, Riga Dome Cathedral holds services and provide for rich cultural life — various concerts of popular artists take place here. Dome Square is the largest square in the Old Town. It is deemed to be the heart of the city as all activities meet here, flowing in from seven streets like seven arteries.
Art Museum Riga Bourse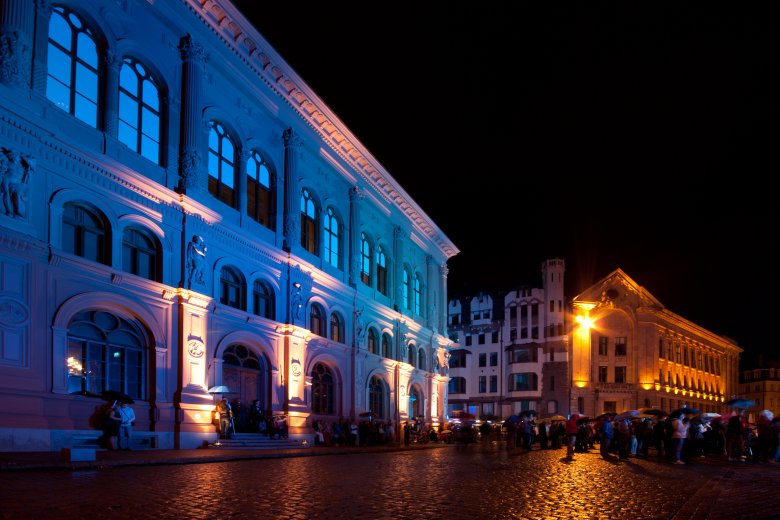 The Art Museum Riga Bourse is located in the historical centre of Riga and represents a new type of museums; the museum was opened in 2011. The museum offers to experience interrelation between East and West, as well as a dialogue between the classics and modernity. An important aspect of the new museum is harmony between the acquisition of knowledge and recreation, as well as the breaking down of barriers between various forms of culture.
---
Taste it!
Classical and modern Latvian cuisine
Kalku Varti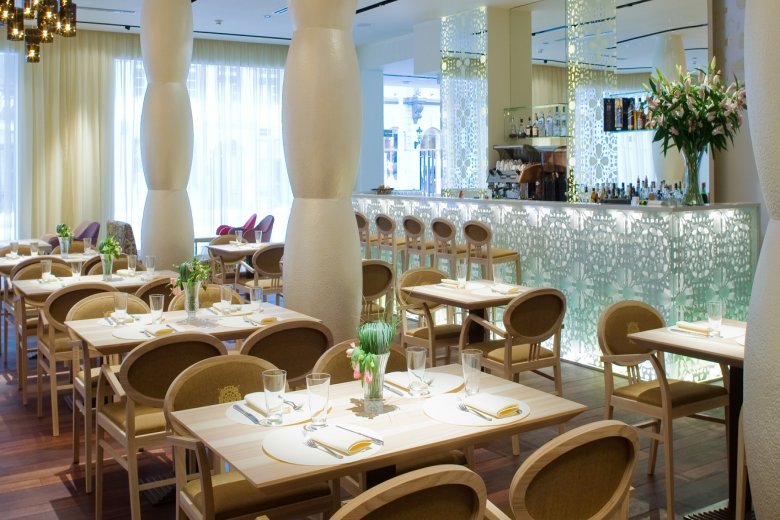 Ethno-Restaurant—the initiator of Contemporary Latvian Cuisine and a member of The Movement "Free of GMO".
Address: Kaļķu iela 11a.
Telephone: +371 67224576.
E-mail: info@kalkuvarti.lv.
Web: www.kalkuvarti.lv
Tam Labam bus augt/ Trīs pavāri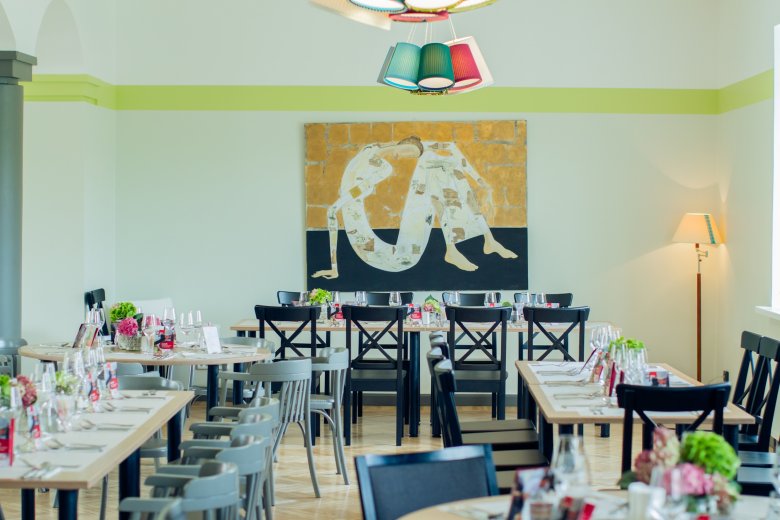 "Tam labam būs augt" presents an unprecedented restaurant/snack bar concept for Latvia, offered by three highly popular top-class chefs – Mārtiņš Sirmais, Ēriks Dreibants and Juris Dukaļskis.

Address: Torņa iela 4.
Telephone: + 371 20370537.
Web: tamlabambusaugt.lv
Salve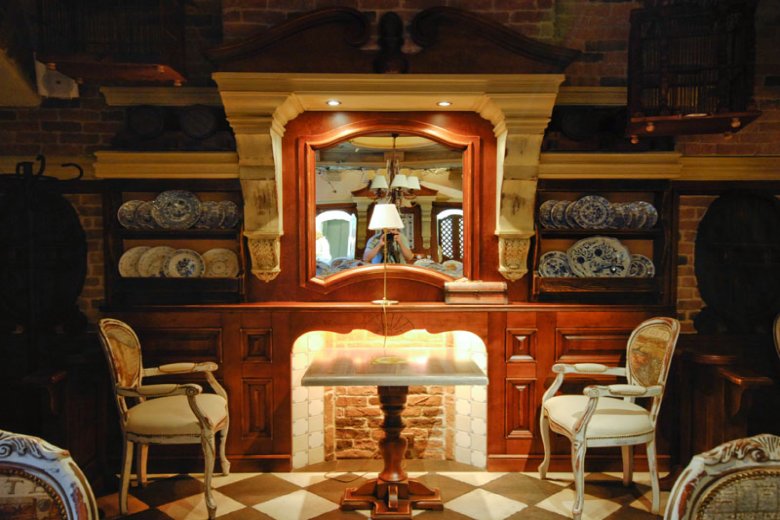 At the restaurant "Salve" you can try meals, which are harmonic combination of the traditional Latvian cuisine, and elegant modern cuisine. The interior here is simple elegant and comfortable.
Address: Rātslaukums 5, Rīga.
Telephone: +371 67044317, +371 29111346.
E-mail: salverestaurant@e-apollo.lv.
Web: www.salve.lv
Valter's restaurant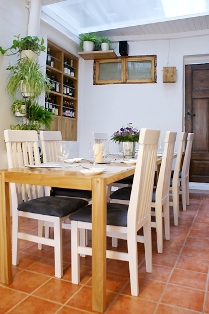 It is worth visiting Valter's restaurant if you wish to enjoy the atmosphere and hospitality of the Latvian countryside, as well as dishes of the Latvian cuisine cooked of seasonal products. Here, in a peaceful atmosphere, you can savour delicious courses of the contemporary Latvian cuisine.
Address: Miesnieku iela 8.
Telephone: +371 29 529 200.
E-mail: info@valterarestorans.lv.
Web: www.valterarestorans.lv
European and Latvian cuisine
 Bibliotēka Nr1
BIBLIOTĒKA N°1 Restaurant is one of the best restaurants of contemporary Latvian cuisine in Riga. Exquisite interior, skilful cuisine nuanced with various tastes and thought-out range of Italian wines. A place where to grasp the pulse of Riga from aside and enjoy a skillfully prepared meal.
Address: Tērbatas iela 2.
Telephone: +371 20225000.
E-mail: info@restoransbiblioteka.lv
Web: www.restoransbiblioteka.lv
Eksports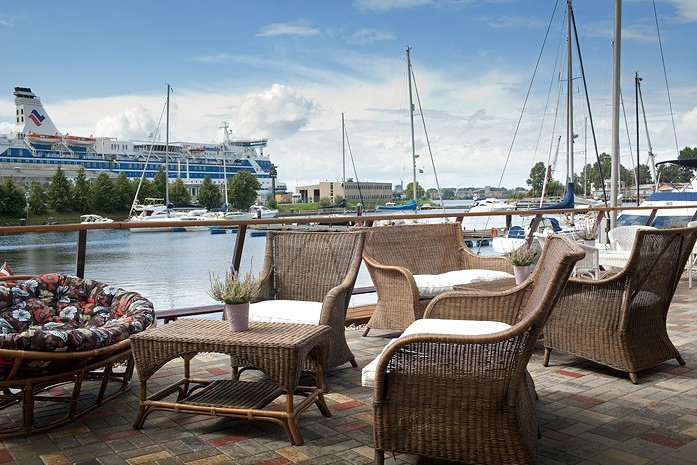 Restaurant Eksports is located next to Riga Seaclub which adds a special atmosphere to it. The view to River Daugava and the Riga Port creates a special mood to the guests of the restaurant, which is only possible while watching the calm flow of River Daugava. As appropriate for a restaurant located next to waters, seafood meals are vastly represented in the menu.
Address: Eksporta iela 1a, Andrejosta.
Telephone: +371 26694045.
Web: barseksports.lv
Muusu Restaurant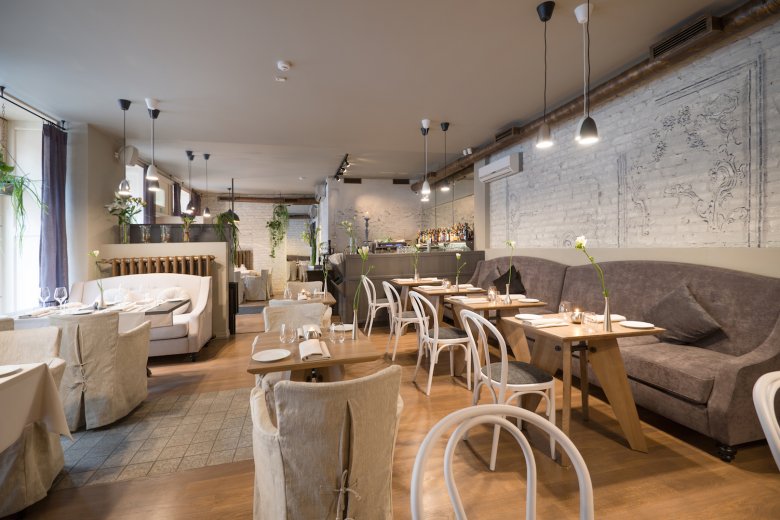 Restaurant Muusu is a story of values developed through years of experience. We praise beauty and comfort; every detail counts.
Address: Antonijas iela 13.
Telephone: +371 26699966.
E-mail: maris@muusu.lv.
Web: muusu.lv
Fazenda Bar & Restaurant


Everyday rush seems to have stopped in café Fazenda. Interior of the café creates a harmonious mood, time passes by unnoticed in Fazenda. Kind servicing and the meals skillfully prepared from local products invite to return to the café again and again.
Address: Baznīcas iela 14, Rīga.
Telephone: +371 67240809.
E-mail: info@fazenda.lv.
Web: www.fazenda.lv
B-Bar restaurant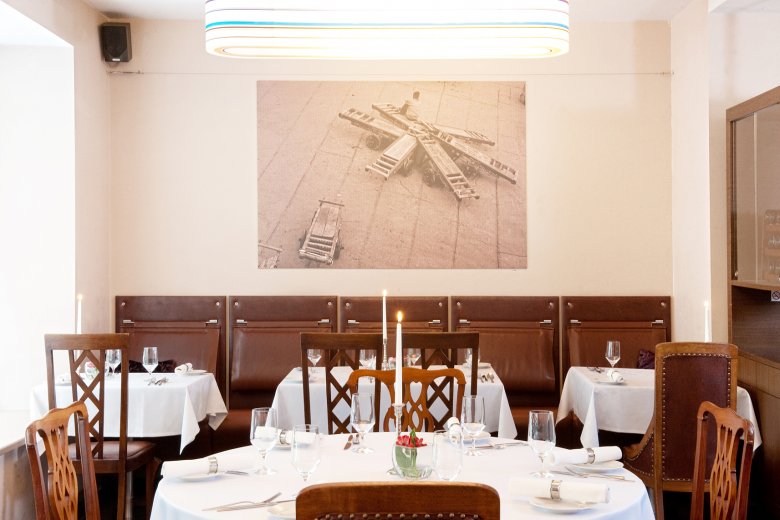 The B-Bar restaurant is a safe haven where one can submit to the balmy velvety atmosphere, enjoy a stolen moment and possibly the best cocktails and food in Riga.
Address: Doma laukums 2.
Telephone: +371 67228842.
E-mail: restorans@bbars.lv.
Web: www.bbars.lv
Burkans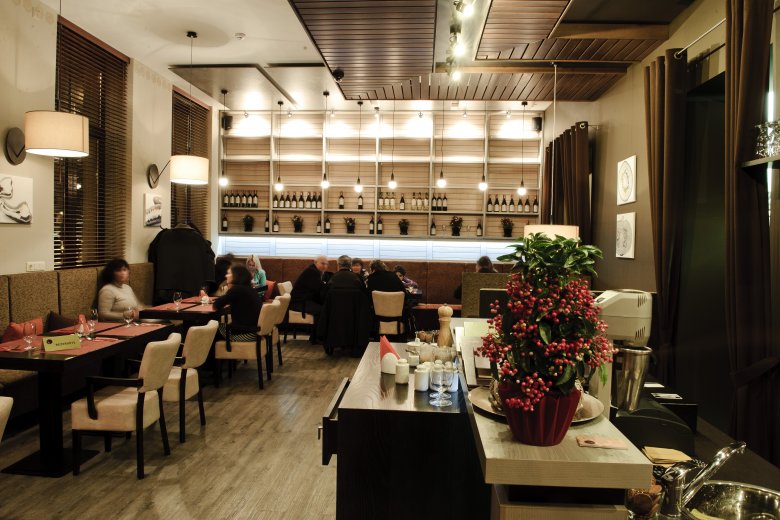 Restaurant Burkāns ("Carrot") is located in the Old Town of Riga, next to the Riga Castle. A great panoramic view to River Daugava opens from the restaurant, and you can enjoy excellent meals of Latvian cuisine prepared from local products while watching the calm flow of the river and silhouettes of the buildings of Pārdaugava.
Address: 11.novembra krastmala 9.
Telephone: +371 67503964.
E-mail: burkans@burkans.lv.
Web: burkans.lv
Vegetarian cuisine
Raw Garden
Raw Garden is the first restaurant of its kind in Riga. The dishes are prepared exclusively from fresh products, heated only up to 46 degrees Centigrade in order to preserve all vitamins and minerals. No dairy and meat products are available.
Address: Skolas iela 12.
Telephone: +371 27780489, +371 25156860.
E-mail: info@rawgarden.lv.
Web: www.rawgarden.lv
Drinks & Snacks
Vina Studija / Wine Studio
Wine Studio is situated in the so-called "tranquil centre" of town which features many popular restaurants. The Studio stands out for the excellent menu with more than 700 items.
Address: Elizabetes iela 10.
Telephone: +371 67283205.
E-mail: info@vinastudija.lv.
Web: www.vinastudija.lv
Wine Restaurant TINTO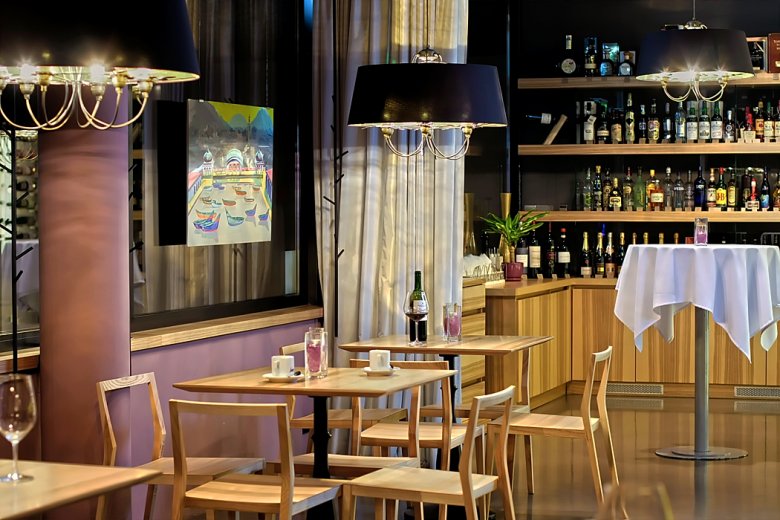 Tinto wine restaurant is Riga`s most dynamic and premiere downtown wine destination. This modern and stylish hot spot is located on Elizabetes street 61, next to one of the most beautiful cinemas in Europe – "Splendid Palace" and is favored by Riga's wine lovers. Tinto offers not only great selection of wines and spirits from all over the world but also special Latvian style Mediterranean cuisine.
Address: Elizabetes iela 61.
Telephone: + 371 67289085.
E-mail: tinto@tinto.lv.
Web: www.tinto.lv
Wine bar Garage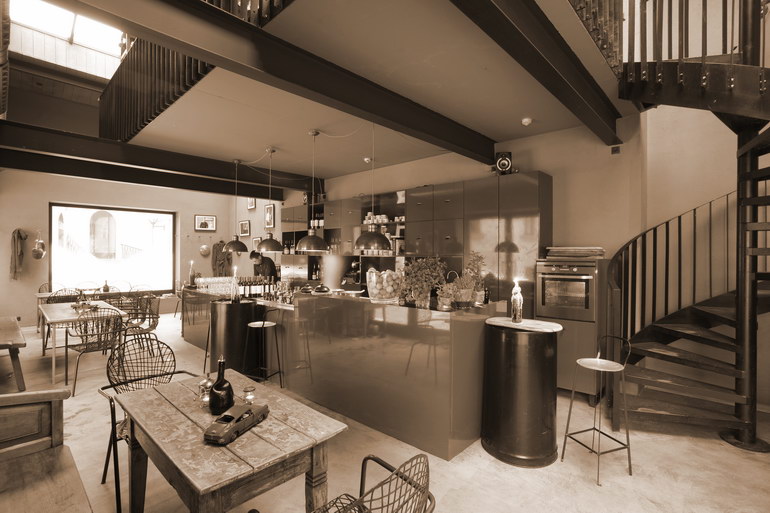 The democratic wine bar "Garage" is a trendy location that offers good food and wines. A good price/quality ratio and a pronounced sense of style – the "Garage" has a special atmosphere with the presence of art. But the greatest pride of the "Garage" is its tapas.
Address: Elizabetes iela 83/85.
Telephone: +371 26628833.
E-mail: info@vinabars.lv.
Web: www.vinabars.lv
Skyline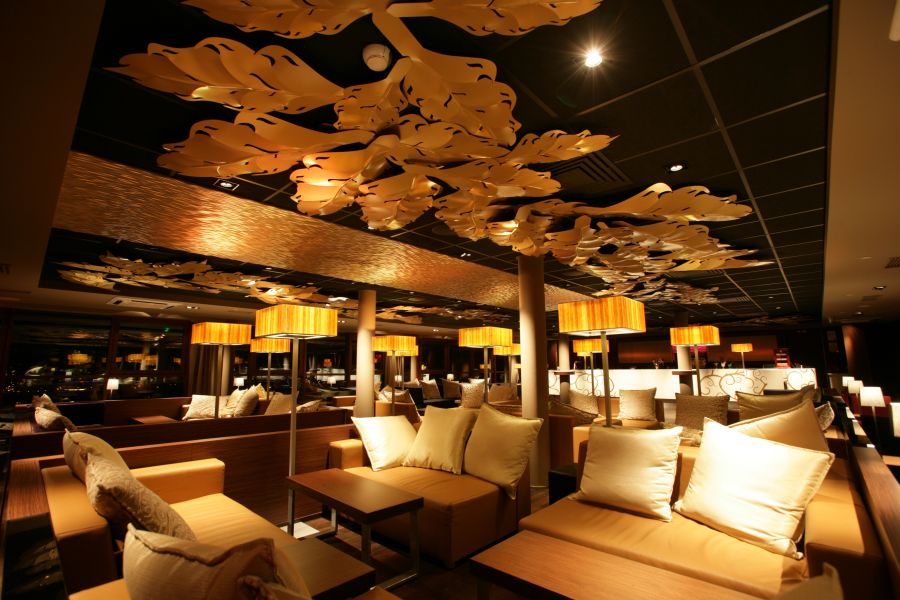 The urban and modern Skyline Bar on the 26th floor of the Radisson Blu Hotel Latvia is the best place in Riga to watch the sunset. The bar offers excellent atmosphere, wide choice of cocktails, delicious food, good music and great view over the city.
Address: Elizabetes iela 55.
Telephone: +371 67772288.
E-mail: info.latvija.riga@radissonblu.com.
Web: www.skylinebar.lv
Please find more information at http://www.liveriga.com/en/.
For specific excursions, social program and other activities in Riga during BSCOSO 2015, please contact us at join@bscoso.com.