Shape It Up'22 BSCOSO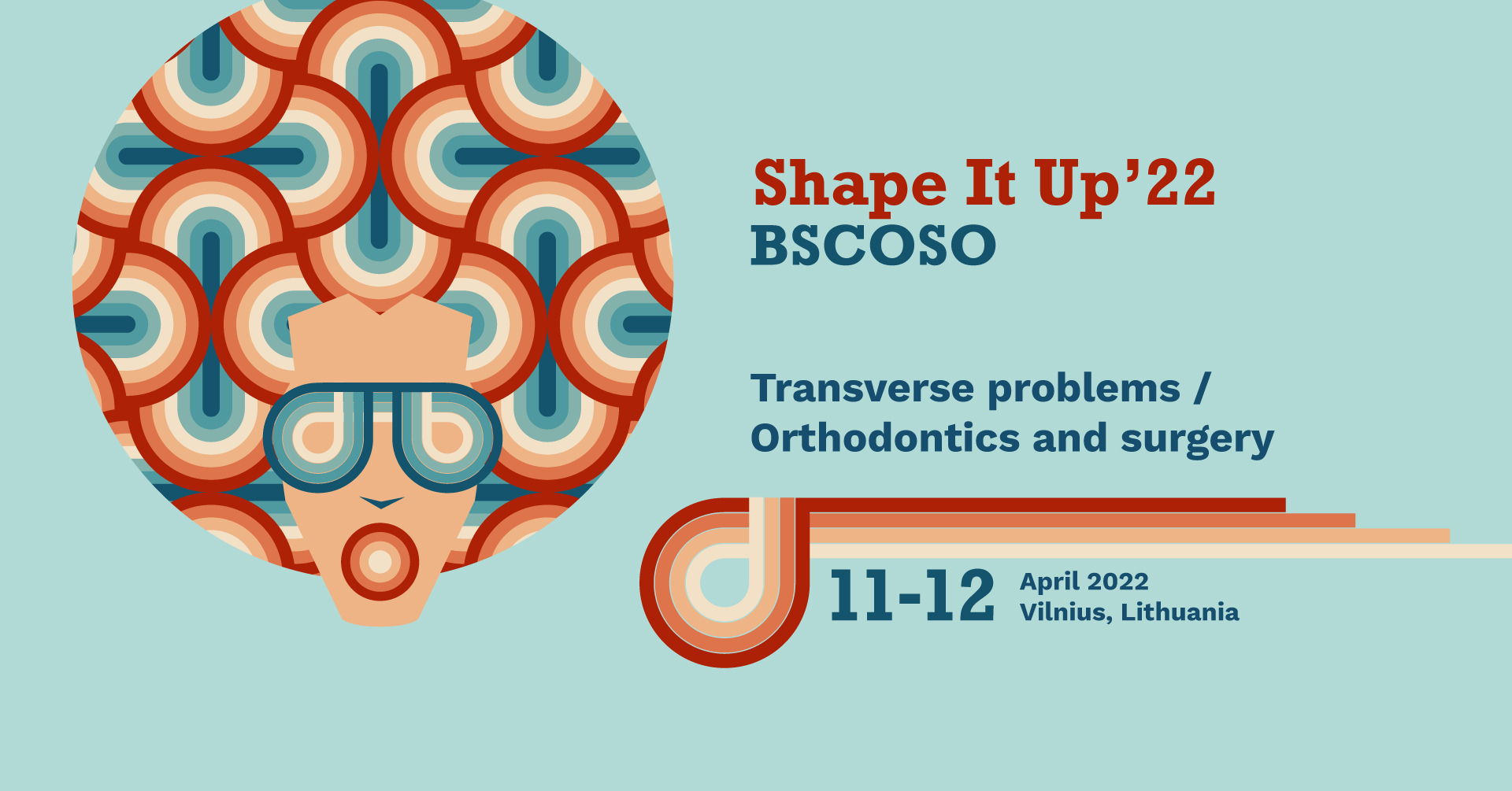 Shape It Up'22 BSCOSO | Transverse problems. Orthodontics and surgery
11 – 12 April 2022 Vilnius, Lithuania
Spring is the best time to experience how shapes of our bodies are formed! In the springtime, we marvel at nature abilities: it creates perfect symmetry or obtains beauty out of poor and asymmetrical forms. Isn't nature our master in building the most beautiful shapes in orthodontic treatment?
No wonder we dedicate the upcoming BSCOSO Course to the optimal result of maxillofacial shapes in transverse discrepancies. We will explore how to develop wider dental arches in growing patients and how to expand constricted jaws of our adult patients.
That's why we call it Shape It Up!
Our seasoned lecturers will examine in detail how we can improve the maxillofacial shapes with the help of orthodontic and surgical treatment. During the course, we will discuss:
Digital 3D simulation in transverse discrepancies
Digital 3D planning in transverse discrepancies
The vertical approach to the treatment
3D splint design
Key mistakes for good plan & bad result
We anticipate meeting the orthodontists, oral surgeons and maxillofacial surgeons at this course.
Let's shape our skills up at the Spring Course'22 BSCOSO!